It's that time of year where we snuggle on the sofa and watch our favourite movies. The Holiday, Love Actually and Bridget Jones are all on the list as go-to movies for this time of year. Instead of sitting back and watching it, why not live it!
We look at these three iconic movies and the places they were filmed (in the UK) so you can visit, experience and live your favourite moments from the movies.
The Holiday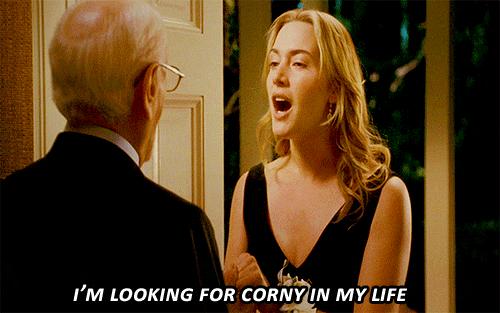 There were two major filming locations for The Holiday; LA, where Amanda lived, and Surrey, where Iris lived. Although the house in LA is quite staggering, it is the beautiful English countryside that captured our hearts in this movie.
Where to stay:
If you're looking to stay in Iris' gorgeous cottage, you'll be disappointed to learn that it doesn't actually exist! The exterior of the cottage was a shell built specifically for the movie. However, the area it is set, Shere in Surrey, is full of gorgeous cottages just waiting to welcome you.
We love The Granary. Although the exterior doesn't resemble the quaint cottage from the movie, inside you'll delight at the wrought iron bed, exposed beams and roll top bath; all of which featured in Iris' cottage.
We're also pretty smitten with Humbug Cottage which has a similar style kitchen to Iris' and features a Rangemaster Oven, not quite an Aga but the closest you can get to one! The sitting room furniture adds to the aesthetic as does the log burner within an open brick fireplace. Perfect for autumn/winter.
Where to go:
The village of Shere, in Surrey, is regarded as one of the most picturesque villages in Britain. It's no wonder that it's a popular location for film shoots (it's credits also include Bridget Jones- where her parents live and Four Weddings and a Funeral). It really captures that quintessentially Britain feel.
It is quite a small village and features a small museum, a tearoom, 2 pubs and a church. The village was mostly used for village shots in the film. However, one of the 2 pubs, The White Horse, was used for filming (where Graham frequents and Amanda meets him there). It's also highly rated when it comes to food so is surely worth a visit and a meal.
It's also the perfect spot for a walk, ideal before visiting The White Horse. You can take in the sites of the countryside, which featured in the film and work up a hearty appetite. You remember the country lanes the driver takes Amanda through, and towards the end of the film she gets out and runs to the cottage? These scenes take place in Tillingbourne. A walk to the area will take you around 30 minutes from Shere and well worth a visit.
In neighbouring town, Godalming, you'll find quaint boutique shops. One of which was used for the supermarket scene (we're told it was a candle shop!). Church Street is also where Amanda takes a dramatic drive through the town in the Mini.
If you too are looking for some 'peace and quiet' the location for The Holiday is sure to provide.
Love Actually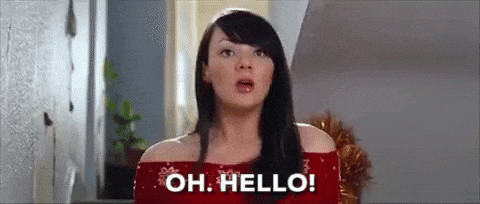 Let's start with one of the most romantic moments in the movie. Which just so happens to be near the start. How apt.
Juliet and Peters wedding.
This takes place in Grosvenor Chapel in Mayfair. The colonial church is as stunning outside as it is in. Of course, we didn't get the opportunity to see the exterior in the movie but it really is quite breath taking and unique in its form. It's a striking contrast to the Victorian properties within the area.
The majority of other filming locations used for Love Actually can be incorporated with your Christmas shopping and excursions. The gift wrapping scene with Alan Rickman and Rowan Atkinson takes place in Selfridges and the ice skating shots were taken at Somerset House– which will have its ice skating rink returning this year.  Sadly, the shopping centre which featured the huge tree in the Christmas countdown (Whiteley's of Bayswater) is currently closed for renovation but one to keep an eye out for in the future. Of course, no Christmas shopping excursion is complete without a trip to Notting Hill. Here you can pop along to St Luke's Mews where you'll find the gorgeous townhouses where Peter and Juliet lived (and also where the caroling/sign scene took place!).
'Life is full of interruptions and complications'. So book yourself a break and 'if you look for it, I've got a sneaky feeling you'll find that love is actually all around'.
Bridget Jones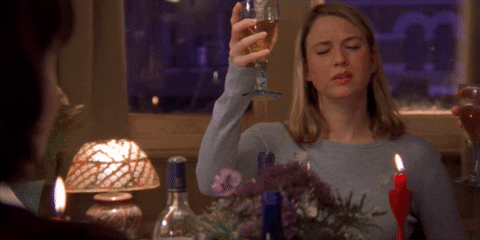 If you've ever felt like Bridget Jones, and who hasn't, paying a visit to doppelganger this is a must.
Bridget's house:
Have you always wanted to pay a visit to Bridget's flat? You'll not be able to go inside but head to Bedale Street in London, where you'll find The Globe Tavern; Bridget lives just around the corner from there! The pub itself is quite highly rated too. So worth popping in for a drink or a bite to eat whilst your there.
On the same street, almost opposite The Globe Tavern is Bedales of Borough which was used as the Greek restaurant for the fight scene between Mark and Daniel. It isn't a Greek restaurant. However they have a great selection of wines, cheese plates and small bites. Perfect place to unwind after a day of movie scouting.
Want to re-create the scene where 'nice boys don't kiss like that'? Head to Royal Exchange & Cornhill for this. The shop that Mark can be seen coming out of is actually Mont Blanc. Though we don't recommend running from Bridget's house (unless you want to go of course) as it's a 15 walk. Can you believe that she ran in the snow in her pants to get to Mark here ?!
If you're heading to Surrey:
If you're heading to Surrey for The Holiday tour, you can also visit a few of the locations used for Bridget Jones too!
Shere was also used for external shots for the village where Bridget's parents live. Interestingly, the actual external images of the house were shot in Snowshill, Gloucestershire. However, if you too loved the little church where her parents got re-married in Edge of Reason, you must pop by! This was shot at St James Church- we told you there was a church there, this is it!
We just have to try and get an invite to a Turkey Curry Buffet from somewhere.
Where to stay:
Looking to turn this into a 'full-blown mini break holiday'? Head to Stoke Park House, near Slough, where Daniel whisked Bridget off for a romantic break away and recited poetry on a boat. It looks just as glamourous as it did in the movie.
Have you been to any of these locations before? Did we share something you hadn't known before? We'd love to hear from you! Get in touch in the comments below.
Looking to be inspired with other travel guides, we've shared some of our most popular travel reviews for you to take a look at.
Featured image by Colin Smith, Geography.