Just starting to think about New Year plans? It's not too late to put on a party! Below we share game ideas and food options to allow you to throw together a last minute but epic new years' party!
Games
Arm yourself with a few short games to give structure to your evening. They provide great ice-breakers to help guests to bond if they're not familiar with each other. You're guaranteed to enjoy a few shared laughs too.
So long 2019
Within the first hour of your event, as an introduction to the evening over welcome drinks, get everyone to fill out the following slips and put them into a bowl:
Worst thing about 2019
Best thing about 2019
Once everyone has arrived, pull them out randomly and read aloud. This game is open to some joke responses which is sure to liven things up or shared touching moments you've shared over the past year.
Wishes for 2020
In addition to the above, get them to complete a wish for 2020. These you'll read out once the bells for the New Year ring out. 
What do you want to happen most in 2020?
Snap! Movies & Faces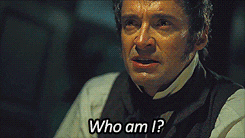 You can make this a visual or word game – or a bit of both! You want to your guests/players to match the movie star to the movie they were in. Sounds simple right? But you throw in a couple of red herrings, there is only one right answer but will take them a while to guess it. Stick a time limit on it, encourage them to work together and see what they come up with. If you've a few coming, split everyone into two teams and see what they come up with. Our suggestions below:
Movie Stars:
Chris Pratt
Benedict Cumberbatch
Jennifer Lawrence
Zac Efron
Hugh Jackman
Anne Hathaway
Eddie Redmane
Johnny Depp
Helena Bonham Carter
Emily Blunt
Movies they're in/match with:
Jurassic World: Fallen Kingdom
Avengers: End Game
Passengers
Greatest Showman
Les Miserables
Ocean's Eight
Fantastic Beasts: Crimes of Grindewald
Into the Woods
Alice Through the Looking Glass
Sherlock Gnomes
2019 Trivia
Run a relaxed trivia quiz, just a quick fire, 10-20 question, single round to get everyone to recall events that have occurred over the past year. Take our following questions (you'll have to look the answers up for yourself):
Biggest grossing movie of the year = Avengers End Game
Biggest album of 2019 = The Greatest Showman 
Which 2 countries became the latest to legalize same sex marriage this year? = Austria, on January 1st and Taiwan on 17th of May.
Who won Sports Personality of the year 2019? = Ben Stokes
Who, this year, broke the record for the fastest British woman in history? = Dina Asher-Smith
The 2019 Eurovision Song Contest was held in which city? = Tel Aviv, Israel. 
Which country was the first to the far side of the moon earlier this year? = China
Who were 2019 Love Island winners? = Amber Gill and Greg O'Shea
What was the most watched Netflix show in 2019? = Stranger Things
Which musician released a documentary this year highlighting her experience of cyber bullying? = Jesy Neslon from Little Mix.
Donald Trump is going through Impeachment proceedings, what was the catalyst for this? = A telephone call he made to the Prime Minster of Ukraine asking him to investigate the Bidens. 
The world's longest flight took place this year, how long was the flight and where was it travelling from and to? = 19 hours and 16 minutes from New York to Sydney. 
A new addition to the Royal Family was born this year. What is his name? = Archie Harrison Mountbatten-Windsor
What is expected to be the best-selling video game of 2019? =  Call of Duty, Modern Warfare. 
Which 850 year old cathedral incurred serious fire damage this year? = Notre- Dame, Paris.  
Fortnite Funk
Once everyone has got a few in them, crack out the Fornite Funk game. Fornite is still one of the most talked about games in 2019. And anyone that knows the game or of it, knows there are some very iconic and funny dances.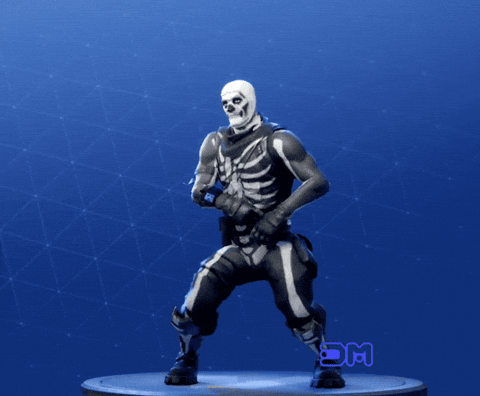 Put everyone's names into one bowl, and in another put the names of the dances; pull out two names and a dance from the bowls and the two have to compete for votes on who does it best! You can find the Fornite Dances here
There are plenty of suggestions above to keep your guests entertained for the entire night! But what about food and drink? Keep it simple. You want either a simple, no fuss buffet or canapes to accompany drinks. Offer a specialty cocktail to keep costs low and/or encourage your guests to bring a beverage of choice.
 Food:
Dipped oranges in chocolate with a sprinkling of sea salt
Flavoured straws: Use pre-made pastry, roll it out, cut and twist into straws and sprinkle some with grated Parmesan and others with herbs and/or spices. Place in the oven for 15-20 minutes and voila!
Crisps and dips
Pre-cut cheese and crackers
Mini Yorkshires with a slice of roast beef, dollop of horseradish and garnish of rocket
Puffs with Camembert and cranberry- Again you can make your own by rolling out pre-made puff pastry, cutting into  1 and a 1/2″ squares, pushing your finger into the middle to make a dip and spooning a small amount of Camembert cheese into the centre and bake for 15 minutes until the cheese has melted and the puff pastry is slightly golden. Whilst still warm, spoon a little cranberry sauce on top, serve warm or they're just as lovely cooled. 
Sandwich platters. Tip: Morrisons Food to Go offer really cheap but delicious sandwich platters for fuss free parties. 
Mozzarella and tomato skewers with a little fresh basil on top
Bruschetta with Parma ham, figs and sprinkling of fresh mint and black pepper
Simple dishes you can make yourself or pre-order platters from the supermarkets (order now!). They're actually really cost effective.
As for drinks, grab a couple of bottles of Prosecco to toast in the New Year, and/or give our speciality cocktails a try; they're sure to be a hit!
We hope you enjoy the celebrations, whatever you do.